Linux-powered Zombies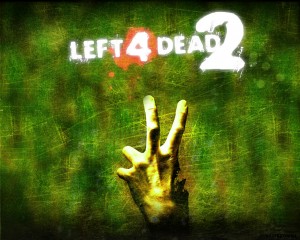 It finally arrived!! Last week the Beta-version of Left 4 Dead 2 arrived on Steam for Linux..
I (as well as many other gamers) have been waiting for months for this glorious game to hit the Linux platform.. Even though the game is now about 4 years old (released late 2009), the gameplay is still worth spending the £19.99 that Steam charges for this game, if you haven't already purchased it for Windows..
Left 4 Dead 2 (L4D2) was the first game that Valve (the company behind Steam) ported to the Linux platform in the fall as a proof-of-concept.. but it took them more than half a year to get it ready for the Beta level..
Also the speed of the game as been increased from the Windows Direct3D implementation, so former Windows users will get a performance boost for those FPS-hungry types out there…
I think this is a big step towards more Linux games and this together with nVidia's decision to offer support for their Optimus chipset, tells me that hardware companies as well as the gaming industry has finally accepted that gaming on Linux is a reality, and not something they want to miss out on..
Happy Zombie-slaying out there!!!